English Language Requirements
All private sixth-form colleges operate their own admissions policy. If English is not your native language a college will need to be satisfied that you have sufficient English language ability to study your chosen subjects, and will look for a recognised qualification such as IELTS.
Normally colleges will require you to achieve a minimum score of 5 in order to commence A Level study, but for some subjects you will need a higher level in order to access the curriculum. Some colleges will want to see scores of 5.5 or even 6. The IELTS test can be taken several times a year in centres worldwide. See the IELTS website for details. http://www.ielts.org/
If English is not your native language you may need to continue with your study of Academic English throughout your A Level or GCSE course, or at least for the first year. At some colleges this is compulsory until you have reached a certain level. To apply for a university course in the UK you need a minimum IELTS score of 6.5 and your college will support you in achieving this.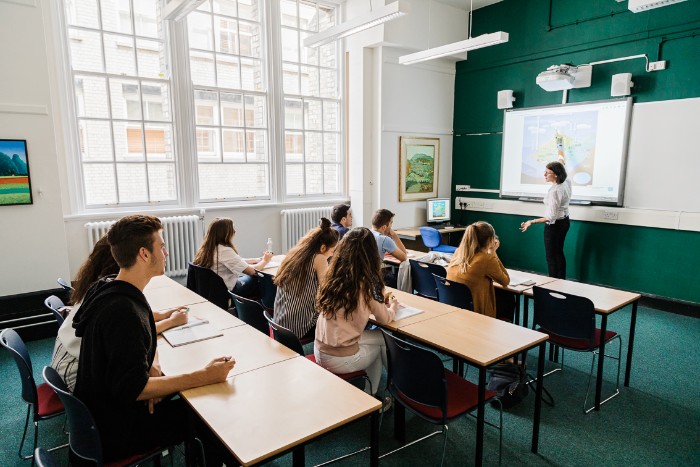 If you have not learned English for very long we would recommend an intensive preparatory course before you embark on academic studies. Please ask us for details.
The majority of colleges will want to interview prospective students, partly to check how well you can communicate in English. This can normally be arranged on Skype if you are living outside the UK.
Choosing the right college to apply to that fulfils all your criteria can be difficult, and we are happy to provide impartial advice to help you as well as assist with the application process. Please call us on +44 (0) 1622 813870 or complete an Enquiry Form.