Albemarle Independent College
Based in the heart of Mayfair in central London, Albemarle is a top performing independent sixth-form college, offering a broad A-level and GCSE curriculum for students from public, state and private school backgrounds.
Students are taught very much by traditional methods, in small groups, concentrating on the skills needed to pass examinations and to be successful at university. All tutors at Albemarle are subject specialists and most have experience as examiners. They are particularly successful with young people, motivating and communicating with them in ways which they understand.
We get the best from our students with individually tailored attention outside the classroom - a key element of our successful A-level programme. Each student has a Personal Tutor who provides advice on study skills, subject choices and careers, and who monitors progress in regular meetings. Most students will progress to a top 20 UK university.
We expect full commitment from our students and have strict rules on attendance and timely submission of assignments. Parents are able to monitor progress through monthly reports, easily accessible using our online reporting system, and regular Parents' Evenings.
Students at Albemarle benefit from the small class sizes, on average five students per class. Tuition is very much centred on the students, who are encouraged to participate fully and, most importantly, to think for themselves.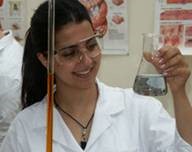 Our tutors are all highly qualified specialists in their subject area. They use a mixture of motivation, encouragement and confidence building to get the best out of students. Tutors focus on examination techniques and make extensive use of past examination questions.
Our ongoing assessment programme features weekly tests in each subject and formal mock examinations once a month. Experience demonstrates that regular testing is vital for improving examination performance. Students who underperform in mocks are timetabled into supervised study sessions and given additional help outside of classes. They are also coached in study skills and exam techniques, and given advice by their Personal Tutor as to how best to improve their performance.
The college offers specialist programmes for Law, Medical Sciences and Oxbridge entry, and provides dedicated courses to help students with essay-writing and numeracy. All students are eligible for the college's highly successful Easter Revision programme at no extra cost.
Click here to visit our college website for more details.