Admissions Process
All private sixth-form colleges operate their own admissions policy. Some require you to achieve certain grades at GCSE/IGCSE before commencing A Level study, whereas others are less selective. All colleges will want to look at your most recent school reports.
Some colleges may require you to pass entrance tests as well as be interviewed in order to be considered for admission. Usually tests would only be used by colleges at the top of the league tables which we publish on this site. They will generally set entrance exams in the subjects to be taken in the sixth form and this includes the IB Diploma Programme.
If you are applying for a scholarship, then there may be separate tests or auditions.
If English is not your native language a college will need to be satisfied that you have sufficient English language ability to study your chosen subjects, and will look for a recognised qualification such as IELTS.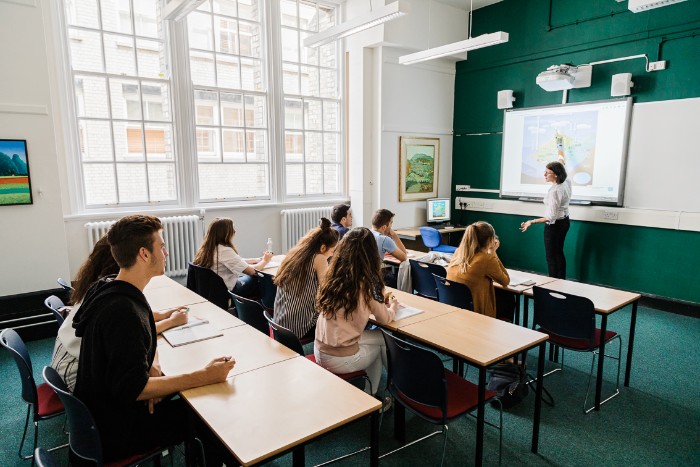 Choosing the right college to apply to that fulfils all your criteria can be difficult, and we are happy to provide impartial advice to help you as well as assist with the application process. Our services are normally provided free of charge, except where you are also making your own enquiries or engaging another agent. In this case please ask us for details of our consultancy fees.
Please call us on +44 (0) 1622 813870 or complete an Enquiry Form.